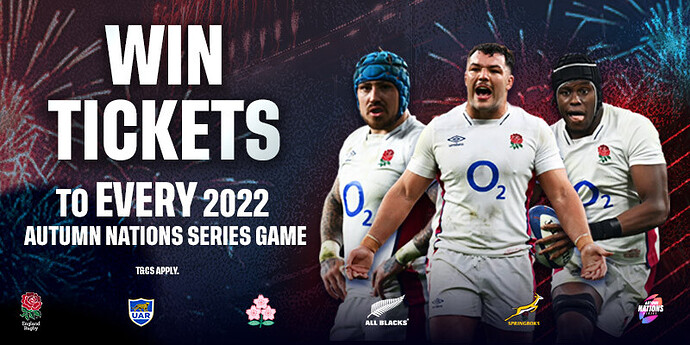 Feeling lucky? This is your chance to WIN tickets to EVERY 2022 Autumn Nations Series Game .
Click below to enter and be part of the action this November, when England take on Argentina, Japan, New Zealand and South Africa at Twickenham Stadium!
PS If you've got no one to go with, take me to a game if you win - I've never been to Twickers or seen a Rugby match in person live - it's defo on my bucket list see an England International.