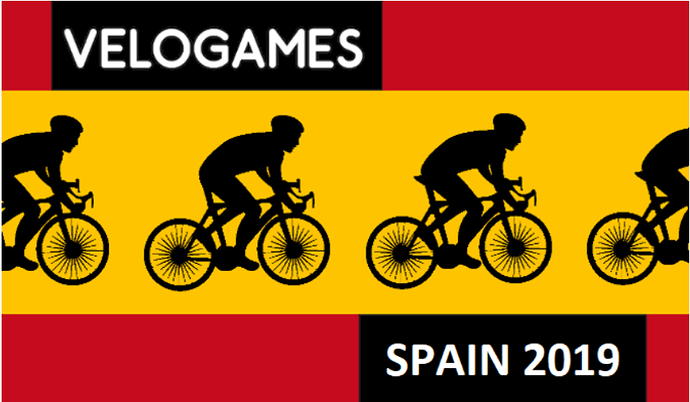 VELOGAMES Fantasy Vuelta 2019 (now known as SPAIN 2019 for legal reasons) has launched.
Velogames is a free web site that runs separate fantasy games on various cycle races including Grand Tours such as the Giro d'Italia and Vuelta a Espana.
Their Grand Tour games are perfect for those of you that don't have much time but like to have a go, as the only time you need to spend on any of their GT games is at the beginning selecting a team before the start of the race (as there are no transfers at all in Velogames fantasy Grand Tour cycling games).
So please click on this link to check their website out and familiarise yourself with the rules and how points are awarded:-
The game is free and you can be in up to 5 private mini leagues.
Now as I love a gamble and to create some rivalry I have set up a private mini league which I am taking a fiver ( £5 ) of anyone who comes in to it. This is just to make up a prize for the eventual winner of my mini-league.
League Name: WINNER TAKES ALL
League Code: 746645516
Hope to see you in my league come the start of the race - just e-mail me for how to pay if you don't see me in person and don't know the standard procedure.
best regards,
bluelionman Noel Symonds
PS If you don't know the score on paying just PM me for details.