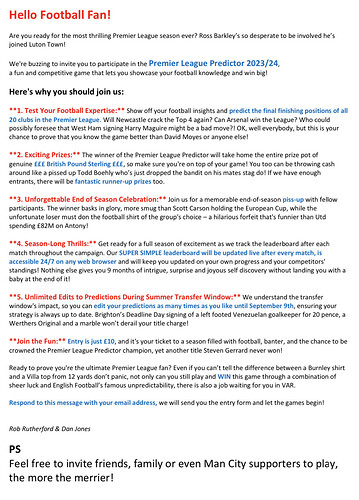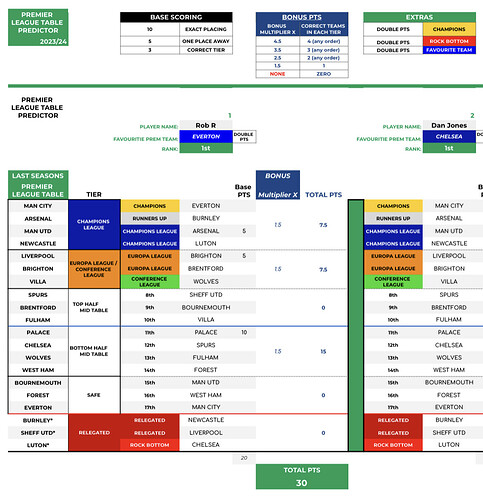 Hello everyone!
I'm running a Premier League Table Predictor Game this year, details attached. The game is on a Google Sheets file so can be played by anyone anywhere regardless of location.
If anyone would like to get involved please send me an email address so I can give access to the sheet. All predictions are fully editable until a week after the transfer window closes. The end of season celebration / pub meet-up is of course non compulsory but all are welcome.
If people are unsure about sending me the entry money then providing he would be willing and able I would be happy for Noel BlueLionMan to act as escrow as I have been in many of his games over the years and trust him completely.
Finally, if anyone would like a copy of the spreadsheet to run their own game I'm happy to send a copy. The scoring is fully customisable and scores are generated automatically.
Thanks guys and girls and good luck with all your fantasy sports this year!