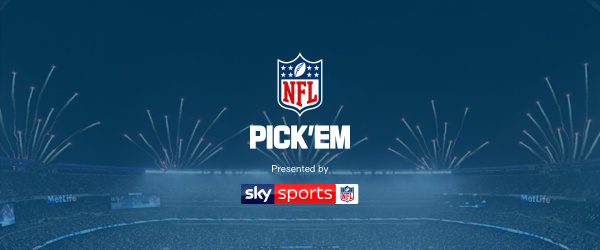 NFL UK have launched their Pick 'Em game again so I have set up a small stakes private money league again and hope more of you this year will have a go as I need a decent entry pool to make it both competitive and decent prize payouts as I'm paying top 3 at the conclusion of the game. So please share this information about and rope in any friends, family or acquaintances that you think might be up for this. The more the merrier!
So my private money league is £10 to enter with a top 3 payout as follows:
PRIZES

1st - 60%

2nd - 30%

3rd - 10%
Prizes are given as percentages as I don't know how many entrants I will get but all entry fees go back out as prizes so the bigger the league the bigger the payouts.
So that's it spread the word and get ya mates involved. All I ask is everyone who joins to have paid before the first game of NFL Week 2 starts.
The league name is: BLM NFL
The league code to join is: NLMESWK6
If you know you want in clicking this link should add you directly to the league:
If you don't know the score regards how to make payment just contact me to ask (either e-mail me at my fantasy games addy or PM me from here on the TFP forum).
That's it, hope to see you in my league soon.
bluelionman (Noel Symonds)