I am gutted yet again NFL.com shelve some of the stand alone fantasy games they ran of which I played (+ ran money leagues on) annually.
I was shocked I could not find Perfect Challenge this year so sent them a message via the feedback option that appears in their fantasy leagues and this is the reply I got: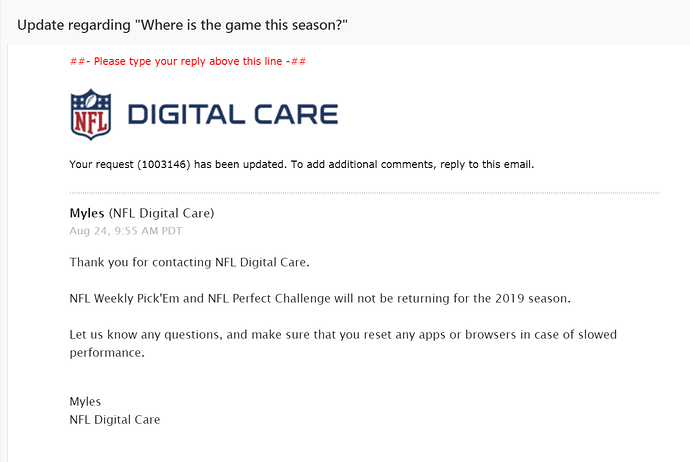 So add those games to my all time favorite that disappeared off of another platform years ago (one where you could only pick a player once and had to have a new team weekly).
If only I knew how to make up a website and run a fantasy game myself that way - but sadly I don't. I do manually run one already using Google sheets with McBears help but it's a lot of work for both of us… so be to much to take on more.