In one of the discord chats in the last week the impact of home field advantage was mentioned, so I started to have a quick look:
Since 2011 the impact of home field is as below. The record differential is the home winning % - visiting winning percentage. Baltimore have a 34-13 (72%) winning record at home and 18-28 (39%) winning record at home which gives a 33% differential.
(Minnesota and SF have had stadium changes in that time, think they are the only ones. These include results from both old and new)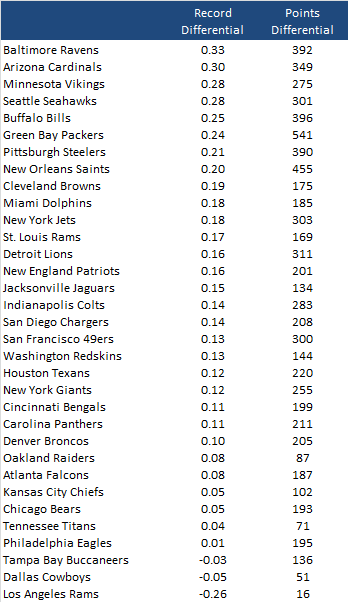 Hope we are all adjusting for the Ravens home field advantage.
Next steps would be to look at strength of schedule home vs away, but thought this was an interesting simple view.