So, the first Grand Tour (road cycle race) of 2023 is here - IT ACTUALLY STARTS TODAY - MAY 6 th - but I had missed seeing any adverts for this and only opening up an e-mail from one of my fantasy games players that enjoyed doing this game last year has alerted me. So, this is a very late last minute set up of my usual £5 Winner Takes All Classic (no transfers) style league hosted on Velogames.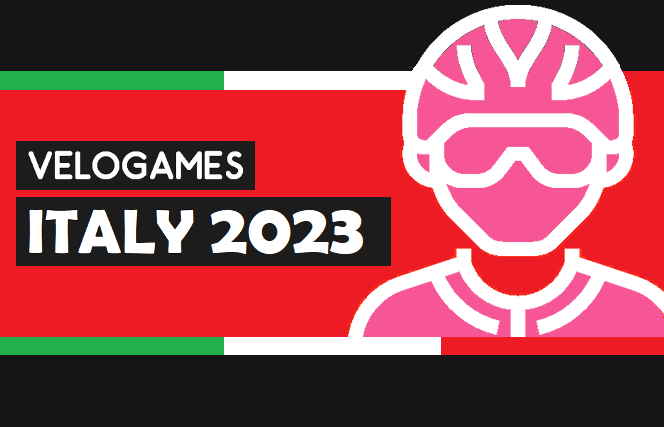 This is a fantasy cycling game and in the Classic version which I create my leagues in they have no transfers whatsoever once the race starts (there is an amnesty until start of game/race). So, you need luck as well as judgement in selecting your riders as your time is spent picking your 9 riders within the 100 credits budget but once the deadline (start of race) is reached you can do nothing but sit back and hope your chosen riders outscore those in other entrant's teams and do not crash out or get disqualified.
The deadline for entries to be submitted is 13:45 CEST (Central European Summer Time) on Saturday 6th May 2023. That is 12:45 in the UK and 07:45 on the US East Coast.
Velogames is a free web site that runs separate fantasy games on professional cycle races such as the Giro d'Italia, Tour de France and Vuelta à Espana to name just three.
Their Grand Tour fantasy cycle racing games are perfect for those of you that don't have much time but like to have a go, as the only time you need to spend on it, is at the beginning selecting a team before the start of the race (as there are no transfers at all in Velogames classic fantasy cycling Grand Tour games).
So please click on this link to check their website out and familiarise yourself with the rules and how points are awarded:
VELOGAMES Fantasy Cycling - Italy 2023 (Giro d'Italia)
The game is free and you can be in up to 10 mini leagues.
However, to make it interesting I always make my Velogames cycle racing leagues a fiver (£5) to join to create a prize for my league's eventual winner. All entry fees go back out as the prize for topping my league at the end of the race.
The name of this (money) league is:
League Name: WINNER TAKES ALL
League Code: 633405516
I think it's self-explanatory how the money gets paid out - more teams in the league, more money for the winner.
So, click the link, pick a team and then join my private money league before the deadline using the above details. Then just get me your entry fee ASAP! If you don't know the score regards paying me just PM (Private Message) me from here (the TFP forum) or hit me up on Discord - username 'bluelionman' on both my blm fantasy games server and The Fan Pub server.
Now you can just sit back and enjoy 3 weeks of cycle racing - TV coverage in the UK and elsewhere can be found both online and via TV broadcasts - both live and highlights shows. For more information I have found the following article where you can read about your options depending where you are in the world:
How to watch the Giro d'Italia 2023 – live TV and streaming
Otherwise just go online to Velogames to see how your team is doing compared to the others in my mini league by visiting the Velogames web site and logging in. They update the scores daily after each stage so you can see day by day how your team of riders is fairing.
All the best and I really hope to see a few new teams in my league this year along with those of you whom had a go last year. Please feel free to forward this e-mail on to anyone you think might be interested to.
Best regards,
bluelionman (aka Noel Symonds)
Fan Pub Founding Member