Week 4 Strikes (x1)
Sad to report the following strike is awarded for NFL Week 4:
---
Shane Whitehouse - Blue Devil Danny Dimes - UK x1 for:
x1 Started LB - Leonard Williams - (NYG) who was ruled out before his teams actual game day.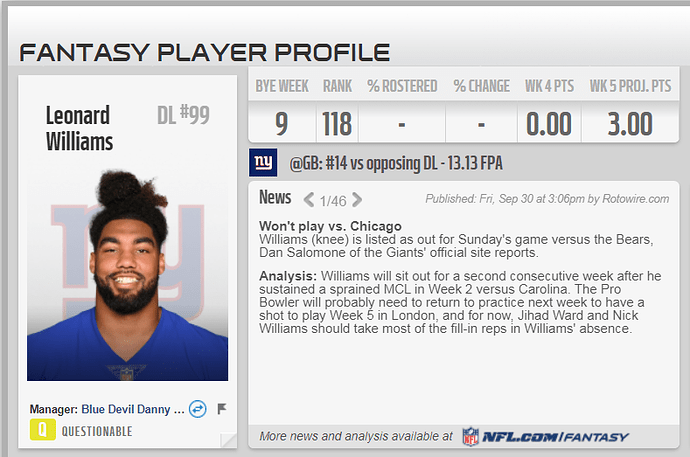 ---
(LC) This is not a good look with this player having been out the previous week and the 2nd strike picked up by Shane this season. Just one more strike the rest of this season will mean not being invited back for the 2023 season.