Okay peoples - I can confirm there is just 6 of us in WTA 3 - all of us got through the first round safely. Every one has paid so there is £60 in the pot for the eventual last man standing!
Well WTA 3 went to the last week of the NFL regular season and resulted in me dying with my pick of the Chargers who fell to Denver (DENVER I CRY) leaving Delstone - Dale Elstone to bank his second NFL Survivor pool on the trot with his shrewd pick of the Eagles to get the job done.
£60 is his prize this time.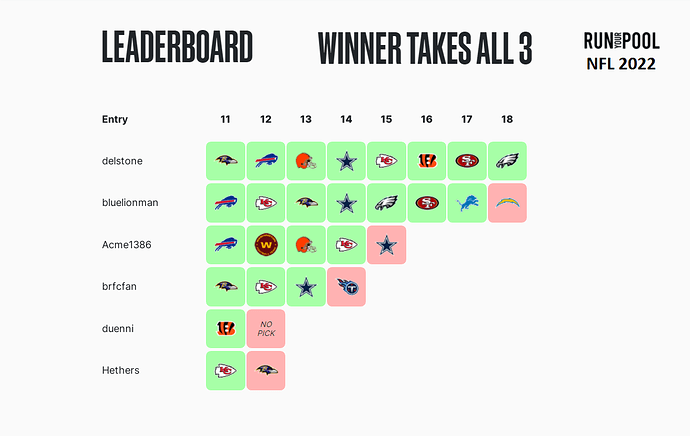 I will look to run Survivor pools again next season so if you want in just look out for my advertising them on this forum shortly before the NFL regular season starts in September 2023 and during the season if the orignal pool results early enough to go again!